Message from Founder and Owner of Anywhere Fitness™
Jennifer Higgins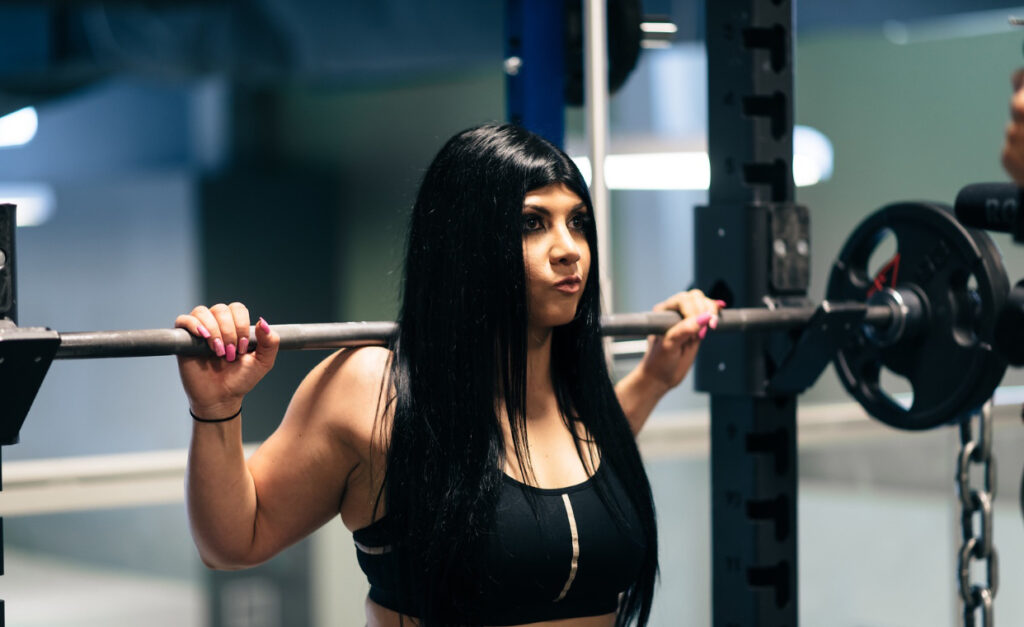 The basis of my success as a personal trainer is my recognized ability to create effective, impactful, and motivating personalized workout routines for my clients. I develop trust and build strong professional bonds with each of my clients as I guide them through their individual workout sessions, leading them on their route to improved health, increased strength, better balance and greater flexibility.

I take great pride in getting to know each client individually, and work to develop training programs that most importantly create long lasting positive results. I analyze their lifestyle and habits as I coach them in the most appropriate way to meet their individual needs; whether it's building strength, toning and shaping their bodies, or working to improve their diets. I am passionate about participating in helping clients obtain their personal health goals and make positive long term changes in their lives.
My almost ten years of experience allows me to cater to a wide range of fitness levels and the specific needs of each client. I provide a varied range of training styles based on each person's current physical condition and distinct desires to build muscle, burn fat, improve flexibility, increase endurance, gain better mobility, and improve overall each clients physical and mental health. 
Your fitness and wellness goals are no longer just attainable in the gym.  Anywhere Fitness™ provides a safe and clean environment, whether it's in the comfort of your home, office, hotel, or at my personal training studio.
"If it doesn't challenge you, it doesn't change you."

Personal Fitness with
Anywhere Fitness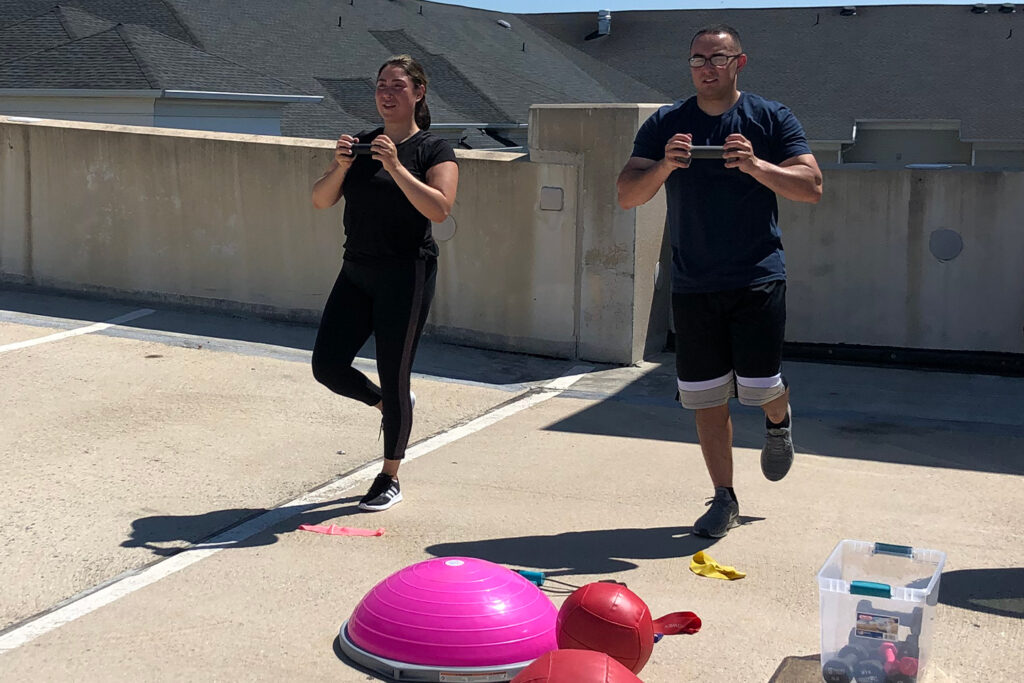 Personal Training with Anywhere Fitness



Offering Training:




Virtual

At the Anywhere Fitness Studio

Outdoor

In Home

I offer private, semi private and small group options. Get a customized workout each session. Try one of my personal training packages and save money today!

"I believe in the method of progress not perfection. We should all try to progress not only in fitness but in our daily lives."

Why We All Need a
Personal Trainer

?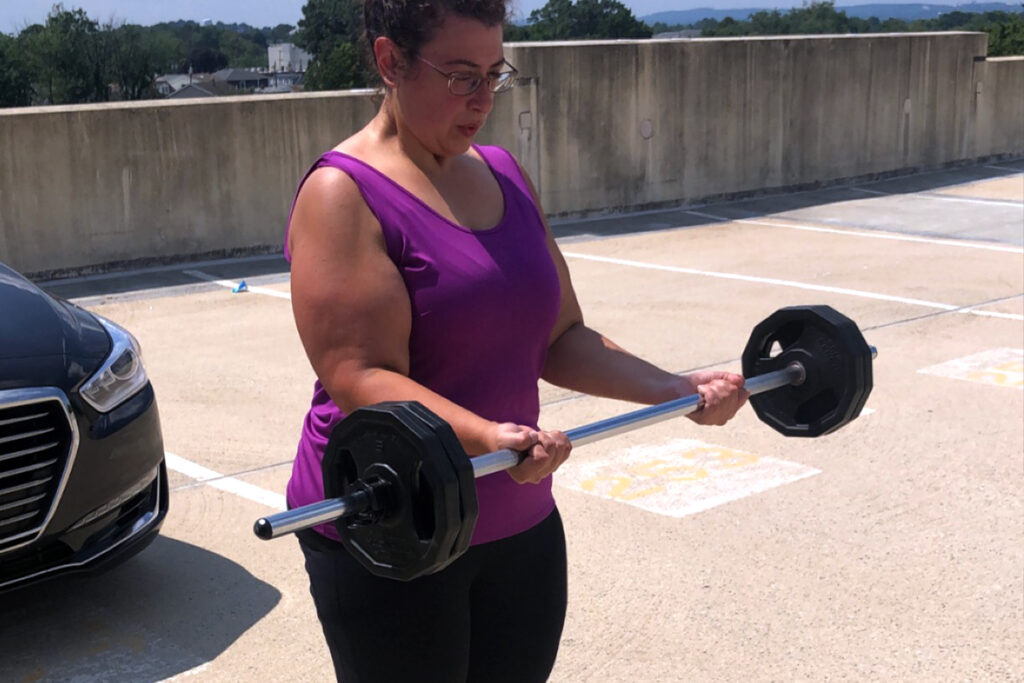 Working out can be intimidating for many people.
It's normal to have goals and be unsure how to achieve them and it's completely normal to lack motivation at times.
A personal trainer can help you overcome your personal obstacles, guide you on a journey to better your health and achieve your goals.



Benefits of hiring a personal trainer:
Education- Being educated while exercising is essential in maximizing effectiveness and reducing risk of injury.
 
Motivation- Sometimes it's difficult to find the motivation to work out, so sessions with a personal trainer may give you the push you need. I tell my clients, 'I believe in them more than they believe in themselves' and this pushes them to reach beyond their limits. 
 
Accountability- Accountability goes hand-in-hand with motivation. Throw the "I'll go tomorrow; I'm too tired" excuses out the door because a personal trainer will ensure you follow a schedule to achieve your goals.
 
Personalized Plan- It is important to have a workout tailored around realistic goals and based on ones personal abilities. In addition, it is very important to take into account ones age, past injuries, and overall health history when facilitating a workout.
 
Challenging- A personal trainer will safely push you towards your limits and take you to a new level. They will implement exercises to keep you off that plateau and introduce new exercises to keep your workouts fun and exciting. 
 
Better Improvements- According to studies it has been shown that there are better strength improvements with supervised training than without due to the guidance of a coach/personal trainer. 
 

More Than Fitness- Your personal trainer will end up becoming your unofficial therapist. Yes, they are there to help improve your fitness, but they also care about your well-being. Trainers can help you improve your mental health by giving you advice in various aspects of your life and helping one achieve confidence.
The benefits of personal training outweigh the cost! Invest in personal training today and create a better you!



"Let health be your greatest wealth. Your greatest investment is in yourself!"
"Working with Jen has exceeded my expectations in every way. More than anything, Jen is an exceptional teacher. Every session, she has a plan for what exercises to do, tailored specifically to my exact goals and needs, and she always seems to be totally on top of everything, remembering exactly what we've done in prior sessions and keeping track of my progress in her binder. Yet, she's never afraid to be flexible, adjusting in the moment as she sees my form, senses if something isn't the right level of challenging, or in response to my feedback as we go. She is only able to do this because of her incredible wealth of anatomical and physiological knowledge. I also love that she explains her reasoning for incorporating each exercise and listens carefully to my questions. It's so empowering for me, and I am learning so much from her. Additionally, Jen cares so deeply about coaching. She is always my advocate, doing everything she can to challenge me but in ways that are 100% safe, supportive, and encouraging. Some of the exercises we do seem simple, because she doesn't only go for what's instagram-worthy but instead makes sure we're covering every muscle and joint, adding on new challenges little by little. She's solid and grounded in herself and gently is helping me to see my own strength. Finally, Jen texts with me between sessions to check in and is always willing to go above and beyond, making it completely obvious that my success is her success. I would recommend working out with Jen to anyone of any fitness level. Jen will meet you right where you are and help you to achieve your own goals and unlock your potential! "
"I have been working out in gyms and with personal trainers for over twenty five years, and I can assure you that there is not a trainer that compares to Jennifer Higgins. Her talent, knowledge, commitment to every client, and amazing ability to motivate and inspire her clients is incomparable to any other trainer. I have been working out with Jennifer for almost five years and she has helped to gain strength, tone my body, increase my flexibility and most importantly kept me motivated to working harder and making a life long commitment to a future of staying healthy and in great shape. Jennifer is the bright light in everyone's day and once you start working out with her, like all of her clients, you will never stop!"
"I have trained with Jen for several years. It's been a wonderful experience. She is well versed in exercise physiology, she is very professional and a fabulous listener. Several months ago I broke my shoulder and then developed frozen shoulder. I explained to her what happened and was amazed by the research she did to see what I could do. My physical therapist who I see twice a week is in awe by how she has helped me thru this. I can think of no one better as a professional trainer and caring friend."
I have been training with Jen for several years. When the pandemic closed the gyms we started Facetime training. When the weather turned nice we trained outside. Jen is quite knowledgeable in her field and easily adapts workouts that fit your needs. I highly recommend Jen for not only training, but for advice regarding nutrition as well.
"I have been working out with Jennifer for over a year. I work out remotely using Facetime. Jennifer is excellent. She customizes the workout specific to my needs. If I am feeling well, then she makes it more challenging. But, if I am feeing sore, she can adjust the workout on the fly to target other muscles that are not sore. During the workout, Jennifer also makes fitness time fun with lively conversation and humor. The time goes by quickly because she makes fitness fun. I highly recommend Jennifer as a fitness instructor. You can workout with her anywhere you have cell phone service or an internet connection."
Use Promo code: CAKE-NJLIFT